Calendar
Events
Students
Parents
Contact Us
Alumni
Links
---
NIMB
P.O. 30232
Walnut Creek, CA 94598

NIMB Non-profit
Tax ID #68-0130808


---
Support NHS Instrumental Music! Every item purchased contributes to Northgate Instrumental Music. Read the instructions,
then click on



and start shopping! Thank you for your support!
---
Use eScrip Online Mall for your shopping and support NHS Instrumental Music Program! Every item purchased
contributes to Northgate Instrumental Music. Click on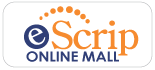 and start shopping! Thank you for your support!
---
---
Register for Email Announcements Below!
<!-— Section 1 —->


MARCHING BAND AND AUXILIARY 2017

Letter from Marching Band and Auxiliary Director

Mrs. Stafford




Dear Musicians and NHS Families,

Hello and welcome!!! To the returning and new members of
the Northgate High School Marching Band and Auxiliary,
I can't wait to see you all very soon!

Please make sure you bring these items:
1) WATER! Please bring a refillable water bottle.
2) A hat- we will spend a lot of time outside.
3) Sunblock. See number 2.
4) Wear comfortable clothes and shoes
5) Bring a positive attitude- camp will be FUN!!!

This is my third year as Director of the NHS MBA and
I am looking forward to working hard and having fun
with you all. I am also the new instrumental music teacher at
Pleasant Hill Middle School. I am incredibly proud to call
myself a Bronco and I love the artistic camaraderie that
Northgate and Mr. Brown foster. I am very excited to be
starting a new season with you!

Important members of the coaching staff includes returning
Auxiliary Coach, Jessica Aduan and her co-coach Jed Madlangbayan.
Together, they bring 38 years of dance and guard experience!
The Auxiliary team has already been practicing this entire
summer- a wicked hard working bunch! Our Drum Majors
have also been working hard this summer in preparation
for a successful season. Drum Major Christopher Cheung and
Assistant Drum Major Cameron Paloutzian attended DM camp to
make sure they are ready to lead the MBA with steady hands.

Please feel free to email me if you have any questions.
Also, make sure you check the NIMB Marching Band website often
for any updates to calendars and for information for any events.
As always, Mrs. Collard can help with any paperwork or
volunteer opportunities.

"Ah music," he said, wiping his eyes. "A magic beyond all we do here!"
-J.K. Rowling, Harry Potter and the Philosopher's Stone


Mrs. Stafford- NHS Marching Band & Auxiliary Director
sarac_stafford@yahoo.com


---
<!-— Section 2 —->
AUXILIARY COACHES:

Jessica Aduan
Jed Madlangbayan


---
<!-— Section 3 —->
For any questions about Marching Band & Auxiliary, contact:
Monica Collard
monicatopecollard@hotmail.com
925-389-3707

• Sign up for Northgate's 2017 Marching Band & Auxiliary with our
MBA Information and Registration Form


---
<!-— Section 5 —->


Marching Band and Auxiliary Calendar 2017
Weekly MBA practice on Wednesdays
from Aug 23-Nov 8 from 2:30pm - 5:45pm

Sunday August 6th @ 5pm PARENT MEET AND GREET
w/all the info you want to know @ 2672 Quiet Place Drive, Walnut Creek.
Please bring a finger food or dessert to share!
PARENTS ONLY! Drinks will be provided.

Marching Band & Auxiliary MANDATORY Camp @ Northgate HS
Aug 7 through Aug 11 (M-F) 8am to 5pm
Aug 14 (M) 3pm to 8pm
Aug 15 (Tu) 3pm to 8pm
Aug 16 (W) 3pm to 8pm

Band Camp/During CampTime Activities Calendar
Band Camp During Band Camp (Daytime)

Band Camp/After-Before Camp Time Activities Calendar
Band Camp After/Before (Nighttime)

MBA Season Quick Reference Calendar
Quick Reference


WALK THROUGH REGISTRATION FOR
MARCHING BAND & AUXILIARY STUDENTS

In Order to make time for all marching band camp activities
please do your student walk through registration as follows:

MBA Seniors & Juniors go to walk through @t 8:00AM on Monday, Aug 14
MBA Sophomores & Freshman go to walk through @ 8:00AM on Tuesday Aug 15
If you have more than one student we recommend choosing the walk through time
for the oldest student to walk through all of your students together,
especially if you have a Senior.


FRESHMAN ORIENTATION

Weds. Aug 16 @ 8:00AM in Northgate Gym,
followed by FRESHMAN LUNCH Weds. @ 1:00PM


Sept 1 - Ice Cream Social Walnut Acres Elementary School

Sept 8 - Home Football Game vs Las Lomas

Sept 9 - March A Thon

Sept 16 - Twilight Parade Downtown Walnut Creek

Sept 22 - Home Football Game vs Rodriguez

Sept 30 - Pitman Band Review - Turlock

October 6 - Homecoming Football Game vs College Park

October 21 - Santa Cruz Band Review

October 27 - Home Football Game vs Alhambra (Senior Night)

October 28 - Foothill Band Review - Dublin

November 11 - Vintage Band Review - Napa

Marching Band End of Season Party and Uniform return immediately
following our return from the Vintage band review.


---
<!-— Section 7 —->
MBA Director and Coaches
Sara Stafford, Marching Band & Auxiliary Director

Meetra Esfahani, Auxiliary Coach

Jessica Aduan, Auxiliary Coach

<!-— Section 8 —-> <!-— Section 9 —->
---
Misc Information
Uniform and Grooming requirements

What is a Band Review?

MDUSD Fingerprinting - TB and Fingerprinting Clearance

Chaperone Duties



---
<!-— Section 4 —->
Marching Band & Auxiliary Parent Volunteer Opportunities

Please follow these links to sign up genius


Parent Helper to Mrs Stafford during MBA rehearsals on Weds and we need ice:


2017 Football Games

2017 Twilight Parade

Pitman Band Review - Turlock

Santa Cruz Band Review

Foothill Band Review (Dublin)

Vintage Band Review (Napa)

March-A-Thon

Ice Cream Social - Walnut Acres Elementary


---