Calendar
Events
Students
Parents
Contact Us
Alumni
Links
---
NIMB
P.O. 30232
Walnut Creek, CA 94598

NIMB Non-profit
Tax ID #68-0130808


---
Support NHS Instrumental Music! Every item purchased contributes to Northgate Instrumental Music. Read the instructions,
then click on



and start shopping! Thank you for your support!
---
Use eScrip Online Mall for your shopping and support NHS Instrumental Music Program! Every item purchased
contributes to Northgate Instrumental Music. Click on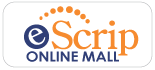 and start shopping! Thank you for your support!
---
---
Register for Email Announcements Below!
Orchestra & Band on the Run 4 ... the music never stops
Advanced tickets go on sale Jan. 22


With lights low and excitement high, the 4th annual
"Orchestra and Band on the Run" fundraiser presents a musical
nightclub experience featuring three student-led jazz combos
and the exquisite Northgate string quartet offering classical music
during dinner. This year's event takes place from 6 p.m. to 10:30 p.m.
Saturday, Feb. 24 at Our Savior's Lutheran Church in Lafayette.

The evening not only features a catered dinner, fabulous music,
and the chance to mingle with friends, it also includes fine wine
by Duvin Wine Bar in Oakland and craft beer by Calicraft Brewing Company
in Walnut Creek, as well as a silent auction, and our popular dessert auction.

We have a wonderful assortment of silent auction items, including
Disneyland stays and special musical evenings out.
If you have an item you wish to donate for the auction,
(a vacation rental or a killer bottle of wine perhaps),
contact Dani Bennett.

Tickets are $50 and will go on sale Jan. 29 via Brown Paper Tickets.
Discounted tickets will be available to NIMB families starting Jan. 22;
order forms will go home with students that week.


---
See's Candy and Poinsettia Fundraiser!

See's Candies 2017 Winter Fundraising Pre-Sell Form

Holiday Poinsettias

Holiday Poinsettia Sales Order Form


---
Fall Concerts Kick Off the Season


Student musicians in Orchestra, Wind Ensemble and Jazz Band I and II
showcased their talents at two fall concerts on Sept. 28 and Oct. 3,
with the final fall concert scheduled for 7:30 p.m. Oct. 5 at the
Northgate Little Theater, featuring the Concert Band and Symphonic Band.
The Jazz Band I and II performances were video taped and can be seen on
YouTube at T McK (https://www.youtube.com/user/tmckimmy).


---
Northgate Marching Band & Auxiliary Takes First at Pitman


The Northgate Marching Band & Auxiliary took first place at the
Pitman Parade of Champions in Turlock on Saturday, Sept. 30.


---

Gently Used Concert Wear - Northgate Musicians

Have you graduated or grown a lot?
Would you like to donate your gently used concert wear?
We need your help to be able to make concert attire available to our
music students who need to borrow it.

Clothing items needed include: black concert dresses, tuxes,
white shirts and bow ties, jazz band suits, ladies' vests, and shirts,
marching band shoes.
Please contact Concert Dress Coordinator Jane Myers
to donated gently used concert attire.



---
Order Your "Best of Northgate Jazz" CD Here!


10 Great Northgate Jazz Band tracks from 2009 through 2015,
professionally mastered and featuring original "Bronco Jazz" artwork.

Yours for only $15! Please see the order form here.

For more information contact Tamara Helfer.


---

NIMB Board Meeting

The 2017-2018 NIMB Board Meetings will be held at 7 pm on Tuesdays
in the NHS Instrumental Music Room on the following dates:

August 15
September 12
October 10
November 14
December 12
January 16
February 13
March 13
April 17
May 8
June 5 at 6 pm, location TBD




---