Calendar
Events
Students
Parents
Contact Us
Alumni
Links
---
NIMB
P.O. 30232
Walnut Creek, CA 94598

NIMB Non-profit
Tax ID #68-0130808


---
Support NHS Instrumental Music Program and use Amazon
for all your shopping in 2014! Every item purchased contributes to Northgate Instrumental Music. Read the instructions,
then click on



and start shopping! Thank you for your support!
---
Use eScrip Online Mall for your shopping and support NHS Instrumental Music Program! Every item purchased
contributes to Northgate Instrumental Music. Click on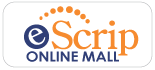 and start shopping! Thank you for your support!
---
---
Register for Email Announcements Below!
Monterey Jazz Festival
---
Panda Express Fundraiser


Come on out for Panda and NIMB will get 20% on all proceeds
from dine-in, take out or catering from this Panda Express
on Ygnacio Valley and Oak Grove Road on Friday,
June 10 from 10 am - 11 pm.

You must have a hard copy or smart phone copy of
this specific flyer to participate in our fundraiser.

Grab your friends and family and COME ON OUT for Panda!


---
Order Your "Best of Northgate Jazz" CD Here!


10 Great Northgate Jazz Band tracks from 2009 through 2015,
professionally mastered and featuring original "Bronco Jazz" artwork.

Yours for only $15! Please see the order form here.

For more information contact Tamara Helfer.


---

Gently Used Concert Wear - Northgate Musicians

Have you graduated or grown a lot?
Would you like to donate your gently used concert wear?
We need your help to be able to make concert attire available to our
2015-16 music students who need to borrow it.

Clothing items needed include: black concert dresses, tuxes,
white shirts and bow ties, jazz band suits, ladies' vests, and shirts,
marching band shoes. Read more (...)
Please contact Concert Dress Coordinator Sussan Kotsos
to donated gently used concert attire.



---
Show Your Bronco Pride with a 100% Cotton Northgate Tote!



The Northgate Instrumental Music Boosters are pleased to offer
these high-quality totes to the NHS community!

The totes are 100% cotton twill with reinforced cotton web handles
and an embroidered Northgate logo. These sturdy totes are $20/each
with an optional custom name added for an additional $5.

The tote order form is available here.

All proceeds support Northgate Instrumental Music programs,
serving 150 NHS students in 7 instrumental music groups
as well as programs for the NHS community!

For more information contact Monica Collard.


---

We Need Your Help!

Throughout the year I have been approached by many people
who have asked me what they can do to help out our music program.
Following are some very important jobs that we could really use
some help with!

Spring Program Ads
Transportation Coordinator Trainee




If you are interested in any of the positions or
need more information about them, please email
Tamara Helfer.




---

Next NIMB Board Meeting, Tuesday, April 12 at 7 pm at NHS


---

&nbsp Upcoming Events List of All Events


May 17 Spring Concert Report due for those who did not attend 9 pm Yoshi's show

May 18 Spring Concert at the Lesher, 7 pm

June 5 Baccalaureate, Orchestra plays

June 7 NIMB Board meeting

June 10 Panda Fundraiser




---