Calendar
Events
Students
Parents
Contact Us
Alumni
Links
---
NIMB
P.O. 30232
Walnut Creek, CA 94598

NIMB Non-profit
Tax ID #68-0130808


---
Support NHS Instrumental Music! Every item purchased contributes to Northgate Instrumental Music. Read the instructions,
then click on



and start shopping! Thank you for your support!
---
Use eScrip Online Mall for your shopping and support NHS Instrumental Music Program! Every item purchased
contributes to Northgate Instrumental Music. Click on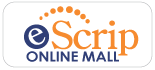 and start shopping! Thank you for your support!
---
---
Register for Email Announcements Below!
"Orchestra and Band on the Run" Dinner Show-Auction


Purchase your tickets here!

Don't miss the 3rd annual Northgate Instrumental Music
"Orchestra and Band on the Run" fundraising event
on Saturday, March 4, from 6 to 10:30 p.m.
at Our Savior's Lutheran Church in Lafayette,
featuring the musical stylings of Northgate's award-winning
Jazz Combos and String Quartet along with
the Foothill Middle School Jazz Combo
and freshman combo The Four, plus a delicious dinner
and fine wine from Duvin Wine Bar in Oakland and
craft beer from Calicraft Brewing Company
in Walnut Creek, a silent auction and dancing afterward
to music provided by D.J. Scott Haney.

This year's silent auction will feature Disneyland tickets,
vacation rental stays, special musical evenings out,
entry to local jazz workshops, music and sports memorabilia and more!

Proceeds from the event will be used to purchase and repair musical instruments,
fund transportation and entry fees to music festivals, and buy music scores and
other related music equipment for the Northgate Instrumental Music Program.

For more info, check out the OBOTR Facebook event page:
https://www.facebook.com/events/738961582925413

Tickets are $50 and available through Brown Paper Tickets:
http://www.brownpapertickets.com/event/2727182


---

The Northgate Instrumental Music program
is going to Southern California/Disneyland!
April 19-23, 2017

The cost to NIMB for the Southern California/Disneyland trip is $700/student. We are requesting tax-deducible contributions from NIMB families to cover the cost of the trip. We are requesting tax-deductible contributions of $350 by November 29 to ensure that we can pay the deposit for the trip. All contributions are tax-deductible and subject to employer match. We also welcome contributions of any size!

Click on the "Donate" button to make an online,
tax-deductible contribution using your card.
You don't need to have a PayPal account to donate --
just enter the amount you would like to give.



To contribute by check, please mail your check payable to
NIMB to P.O. Box 30232, Walnut Creek, CA 94598.

Tax ID #68-0130808


The Northgate Instrumental Music Boosters is a 501(c)(3) public benefit
organization. All eligible students are welcome to participate in this
trip regardless of ability to contribute.

Thank you for your support!


---
Order Your "Best of Northgate Jazz" CD Here!


10 Great Northgate Jazz Band tracks from 2009 through 2015,
professionally mastered and featuring original "Bronco Jazz" artwork.

Yours for only $15! Please see the order form here.

For more information contact Tamara Helfer.


---

Gently Used Concert Wear - Northgate Musicians

Have you graduated or grown a lot?
Would you like to donate your gently used concert wear?
We need your help to be able to make concert attire available to our
music students who need to borrow it.

Clothing items needed include: black concert dresses, tuxes,
white shirts and bow ties, jazz band suits, ladies' vests, and shirts,
marching band shoes. Read more (...)
Please contact Concert Dress Coordinator Sussan Kotsos
to donated gently used concert attire.



---
Show Your Bronco Pride with a 100% Cotton Northgate Tote!



The Northgate Instrumental Music Boosters are pleased to offer
these high-quality totes to the NHS community!

The totes are 100% cotton twill with reinforced cotton web handles
and an embroidered Northgate logo. These sturdy totes are $20/each
with an optional custom name added for an additional $5.

The tote order form is available here.

All proceeds support Northgate Instrumental Music programs,
serving 150 NHS students in 7 instrumental music groups
as well as programs for the NHS community!

For more information contact Monica Collard.


---

NIMB Board Meeting

The 2016-2017 NIMB Board Meetings will be held at 7 pm on Tuesdays
in the NHS Instrumental Music Room on the following dates:

August 2
September 13
October 11
November 8
November 29
January 10
February 14
March 14
April 11
May 9
June 6 at 6 pm, location TBD




---